Are you new to 24/7 Software? Check out all of our learning resources.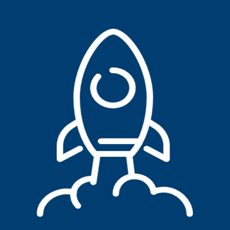 WELCOME! We are glad you're here.
The Help Center will give you steps to understanding the platform and explaining terms and actions. We want you to have a successful start and are here to guide you every step of the way.
In order to access the Knowledge Base and the links on this page, you must be signed in. Sign in here
If you are new to 24/7 Software, this page lays out all of the available resources and provides you with a starting point. Navigate down to the How Can I Learn The Platform section to get started.
Resources Available
There are different learning resources that will help you, including:
---

How Can I Learn The Platform:
If you are brand new and need to understand the platform, visit:
New Administrator?
Check out
Administrator - Basics
New User? Check out User-Basics

Knowledge Base:
Once you've familiarized yourself with terms and basic actions, navigate to the Knowledge base where you can select the Module you will be working from.

Click on the module to navigate
Incident Management System (IMS)

Computerized Maintenance Management System (CMMS)

Activity Log
User Guides:
If you still need more help, visit the User Guides for a comprehensive breakdown of each Module. User guides give a general explanation of the platform whereas the admin guides explain the admin setup.
---
Are There Any Classes I Can Enroll In?
Learning Academy
Visit our learning academy for structured learning paths of the 24/7 Software Modules.
Learning Academy is currently not available. Please contact your Customer Success Specialist or submit a ticket requesting module-based training.
---

How Can I Stay Updated With Changes on the Platform?
Release Notes:
Stay updated with new features and product updates on the 24/7 Platform.
---
Still, Have Questions?
Contact Us:
Still have questions? Didn't find what you were looking for.